Elastyczny czat na stronę dla Twojej społeczności online
Podnieś zaangażowanie użytkowników dzięki naszej wielozadaniowej aplikacji.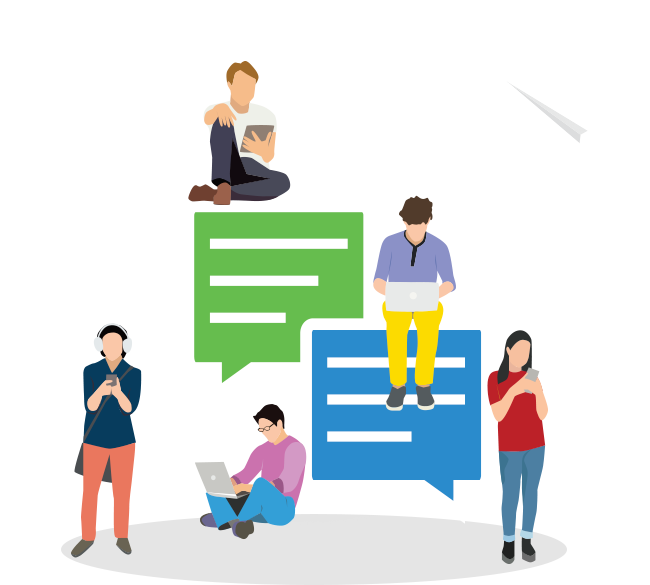 50,000+
zarejestrowanych klientów
10,000,000+
użytkowników czata
60,000,000+
wysłanych wiadomości
Kluczowe funkcjonalności
Rozbudź swoją społeczność online poprzez:

Rozbudowaną kastomizację
Od zmiany rozmiaru okna myszką po ustawienia dostępu. I wszystko pomiędzy.

Różne chat roomy
Utwórz różne chat roomy, poświęcone konkretnym tematom lub grupom w Twojej społeczności.
Mobilny social hub
Pozwól członkom swojej społeczności online komunikować się na żywo nawet kiedy są w biegu.
Łatwą instalację
Skopiuj i wklej linijkę kodu aby zainstalować czat na stronie.
Użytkownicy Chatwee
Oto jakie strony używają obecnie naszego czata:
Online gaming i sport
Video streaming
Day trading
Organizacje wiary
Radiostacje
Zespoły i artyści
Blogi i wiadomości
Nauka online
Zdrowie i doradztwo
Case studies
If you look at how the Internet has grown in recent years, with ecommerce becoming more sophisticated by the day and various social networks and online communities gaining in importance, it's safe to say that live chat providers are seeing their best business days so far. This shouldn't really come as a surprise because apparently, a neat, little real-time interaction widget has more applications than it may seem at first...
Live Chat Playing First Fiddle in Community Growth
Online communities centered around common interests spring up all over the Web. Those, which are able to stand the test of time and thrive usually do so by offering their members, and sometimes even lurking guests, something of value. What's important and beneficent to the growth of these communities is steady communication and the opportunity to interact on the regular. Bear with me to learn about a site attracting...
Elastyczny czat JavaScript na dowolną platformę
Nowości z bloga
Benefits of Adding Live Chat to Your Online Forum
Online forums, despite having their shortcomings, have been a pretty great invention, really. Personally, I used to spend quite some time on a variety of them back in the days before social media blew up. I remember really looking forward to logging in and engaging with other community members on topics I've been passionate about.
How to Monetize Your Online Community The Right Way
Building an online community is a tremendous effort in and of itself. However, once you accomplish it, the result can be very rewarding. It feels really amazing to win a following behind a theme or an idea that's important to you. It's empowering to know that what you believe in also resonates strongly with a
7 Underused Chatwee Features You Should Try Out
Chatwee is a truly versatile platform. With the number of features it offers, it can be used in many different ways. A broad spectrum of sites, as different as churches and day trading firms, use our live chat to keep their audiences engaged. Regardless of the type of community you host, the features I discuss
Gotowy na rozwój swojej społeczności online?
Żadnych zobowiązań - korzystaj z planu Free ile tylko zechcesz lub rozszerz w dowolnym momencie.
Darmowa rejestracja