Discover the live chat access options with Chatwee. Log in with email, Facebook, or as a guest.
Chatwee live chat login option
Start by clicking the chat bubble icon in the bottom right corner of the site and select one of the three options available.
First up is email login. Create your Chatwee account by entering the username, email address and password. You'll be in the chat room in no time.
Next is Facebook login. Click the "Log in with Facebook" button and enter your credentials in the popup window.
Finally, you can log in as a guest. Click the "Enter as a guest" button and type in your desired username to get in.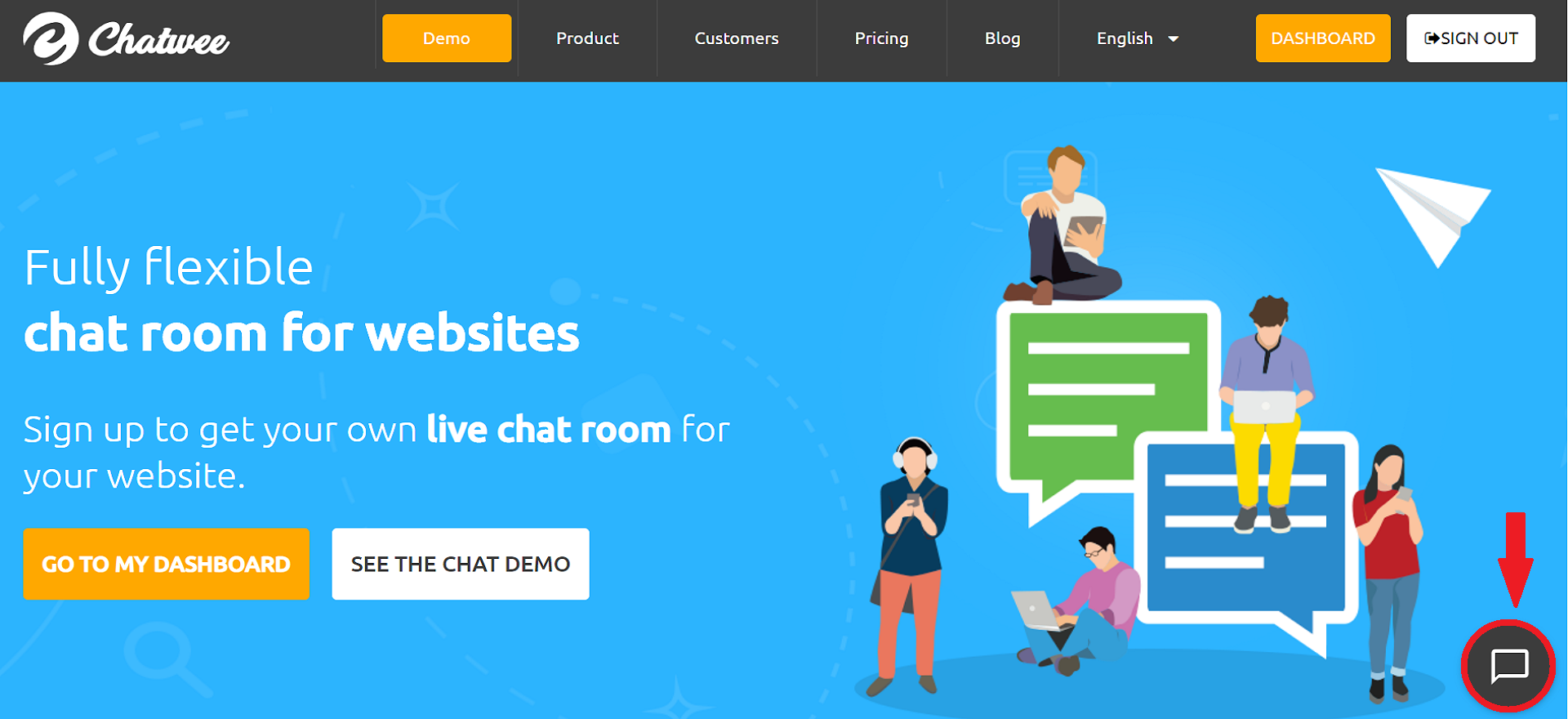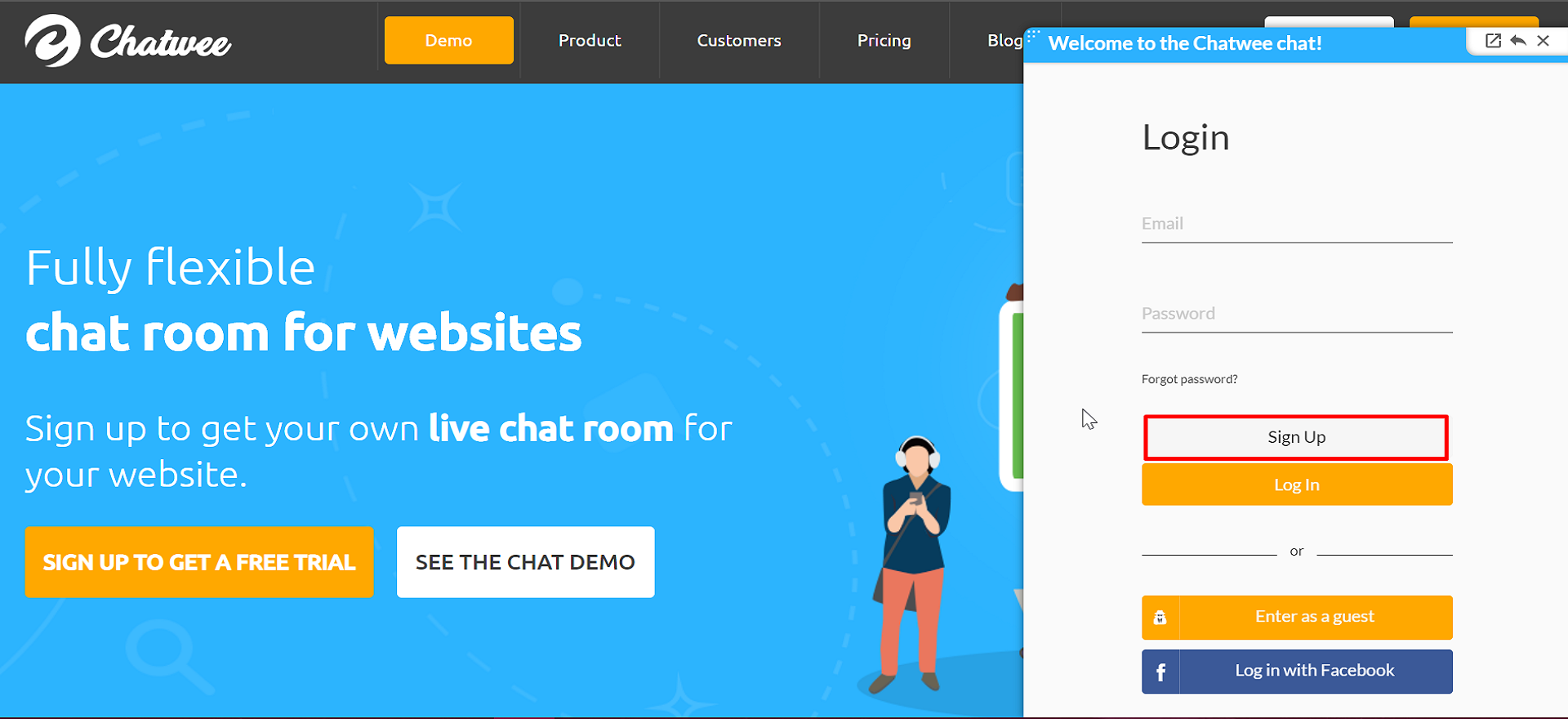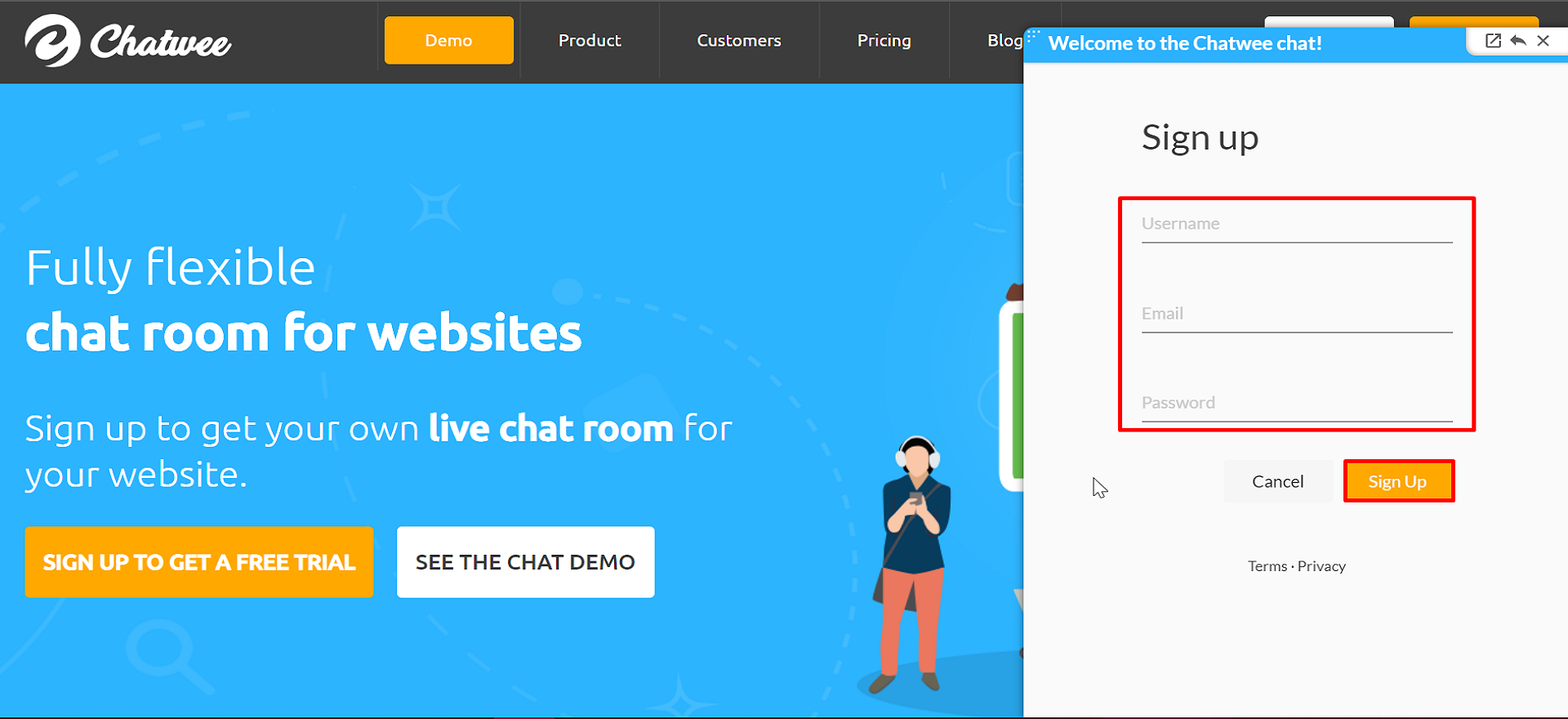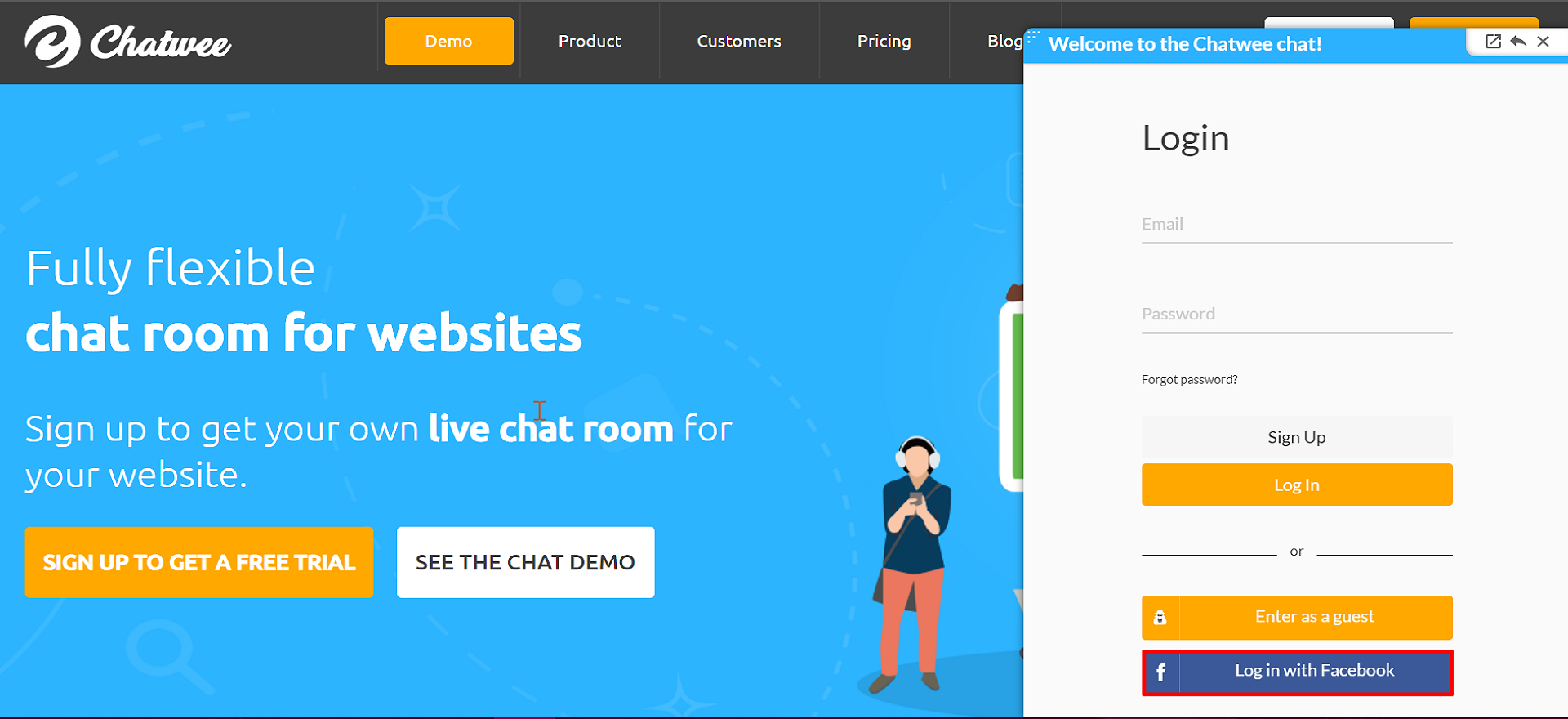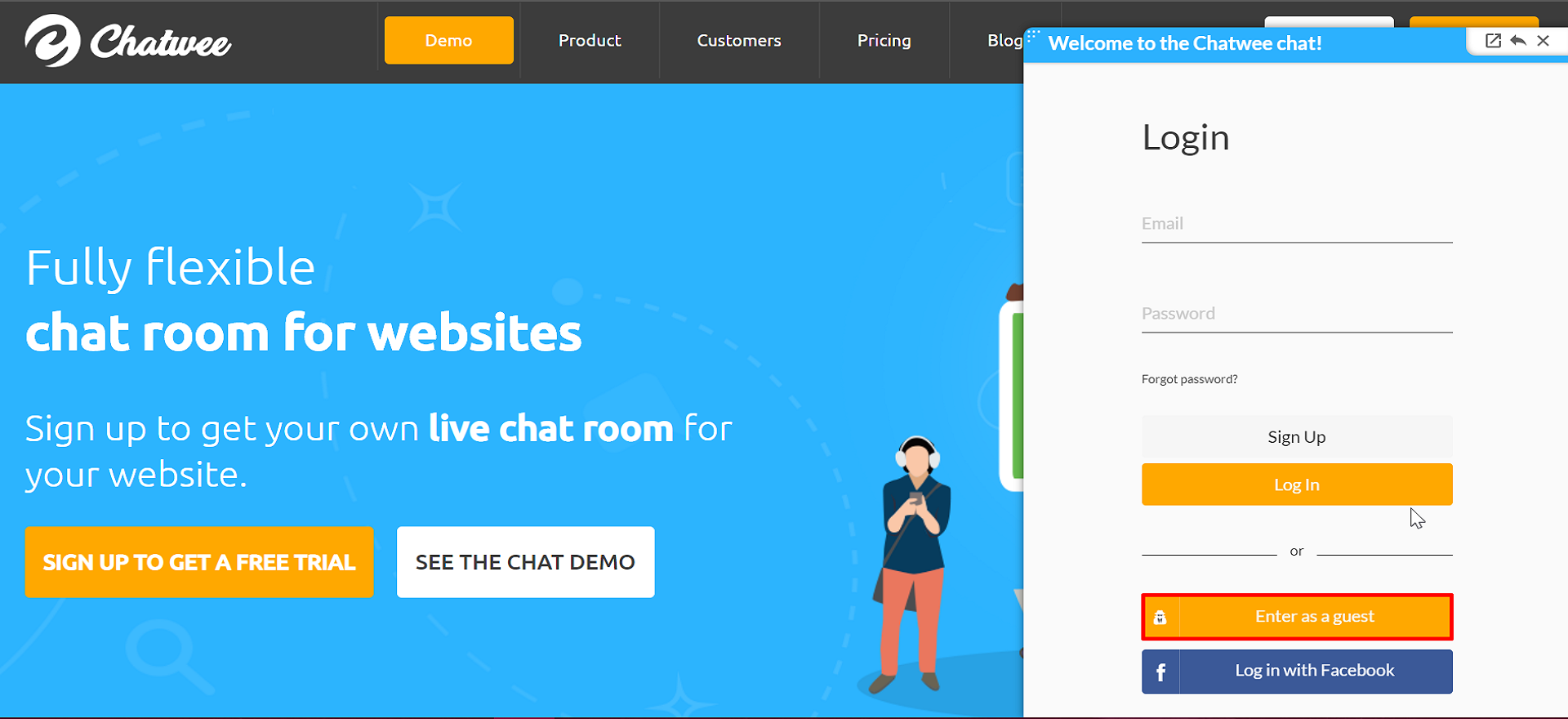 Guest user
When logging in as a guest, you need to enter your username. However, you may later change it once you're in the chat room. To do so, open the dropdown user menu and select Change name. Set the new name and click Update.
Chat owners can set their own list of guest names of their choice in Dashboard > Customize > Language > User names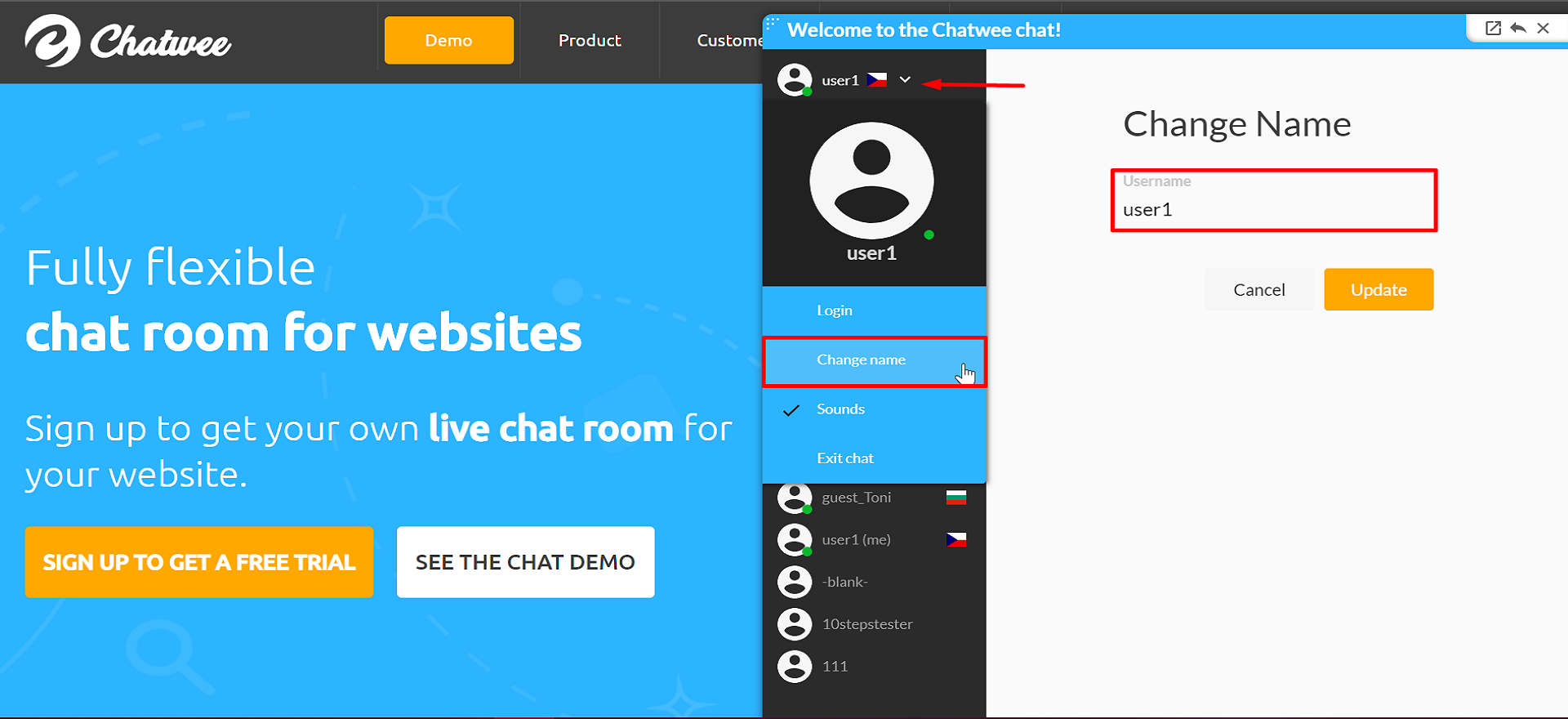 'Display chat only for logged-in users' option
This feature is meant for those using Single Sign-on, who want only their site members to be able to use the chat. When the option is enabled, the widget will display only to signed in registered members. You may consider disabling all the other login methods to boost the privacy of your chat room even further.