Chatwee chat room management
Chatwee chat rooms are a great way to channel the discussion. They have been designed in a way which allows for painless management from your Dashboard. All you need to create, delete, or shuffle the rooms is a couple of mouse clicks. Get familiar with the handy guide below and become a room master!
Chat room creation
To create a new chatroom, go to your Dashbord and click Chatrooms in the left-hand column.
Next, click ADD NEW ROOM and enter its name in the pop-up window. If you want the room to be private, enter the password as well. Click ADD CHAT ROOM to finish. The room is now ready to go.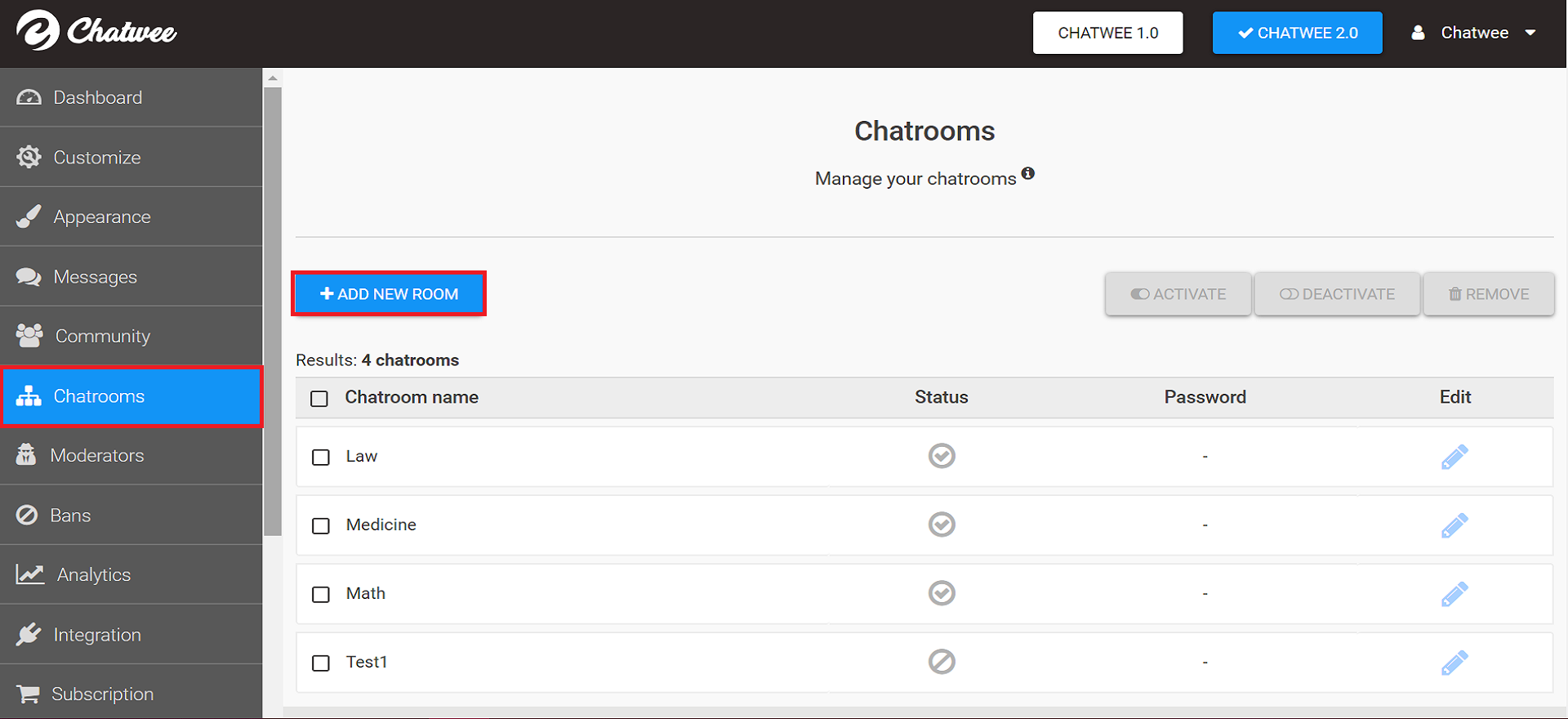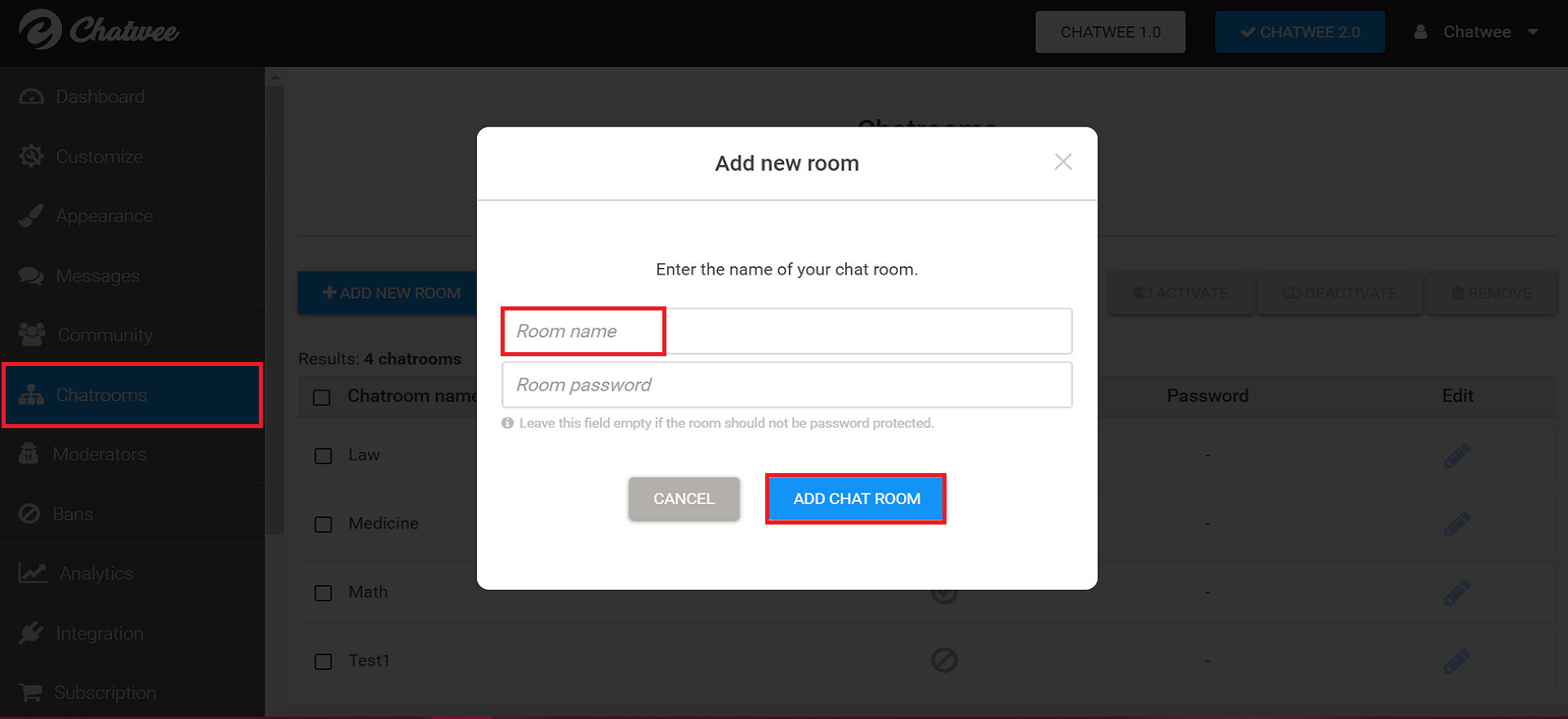 Password Protection
As mentioned, all the chats rooms can be password-protected. The password can be set during chatroom creation or added later, should the need be. To add a password to an already existing room, click the pencil icon on the right-hand side and enter the phrase in the pop-up window that will appear.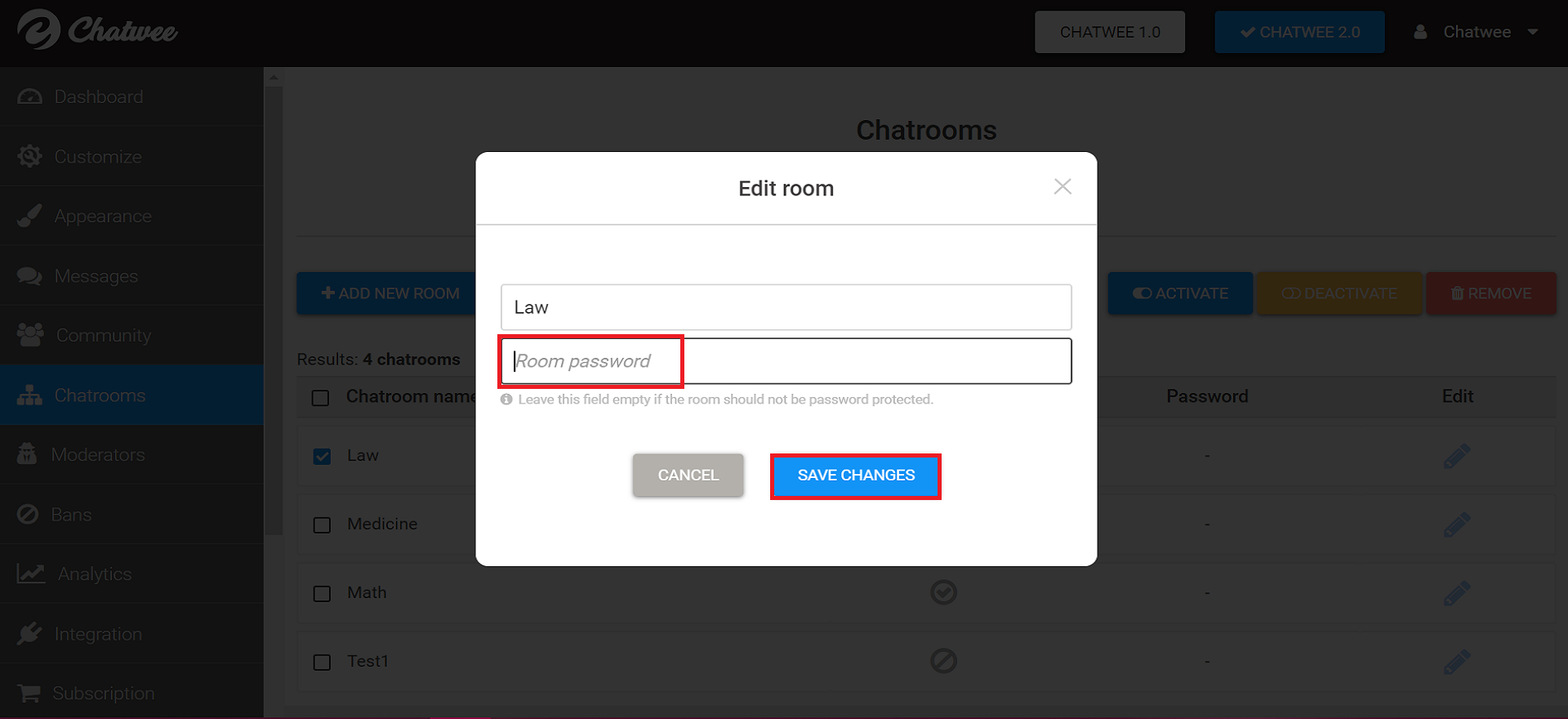 Activating / deactivating rooms without having to delete them
All your chatrooms can be activated or deactivated if necessary. In order to quickly disable or enable a room, go to Dashboard, click Chatrooms and tick the box next to the particular room and then select the relevant option on the right-hand side, above the list.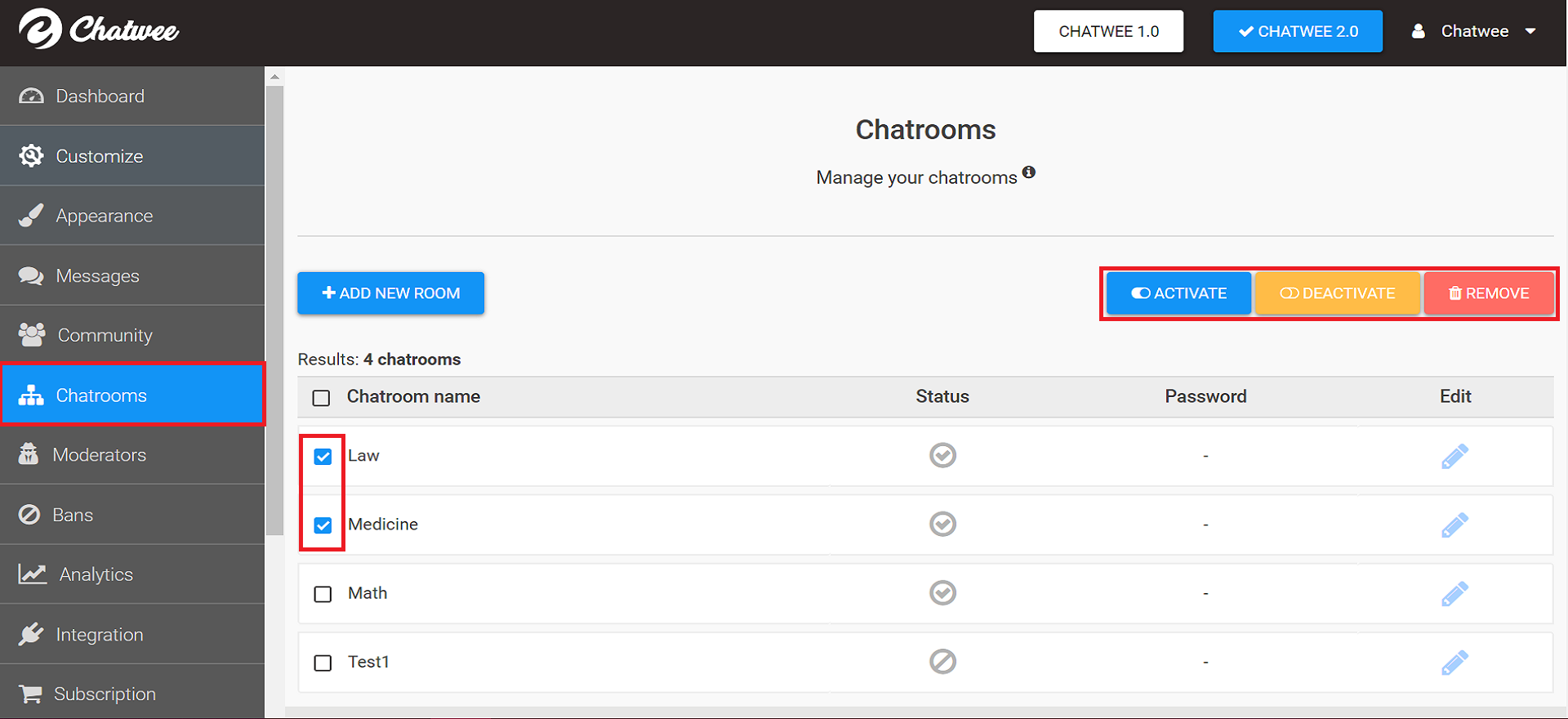 Click and drag to change order in Dashboard
To change the order of your chat rooms, click anywhere on the particular chatroom bar, hold it, and drag it up or down. Done!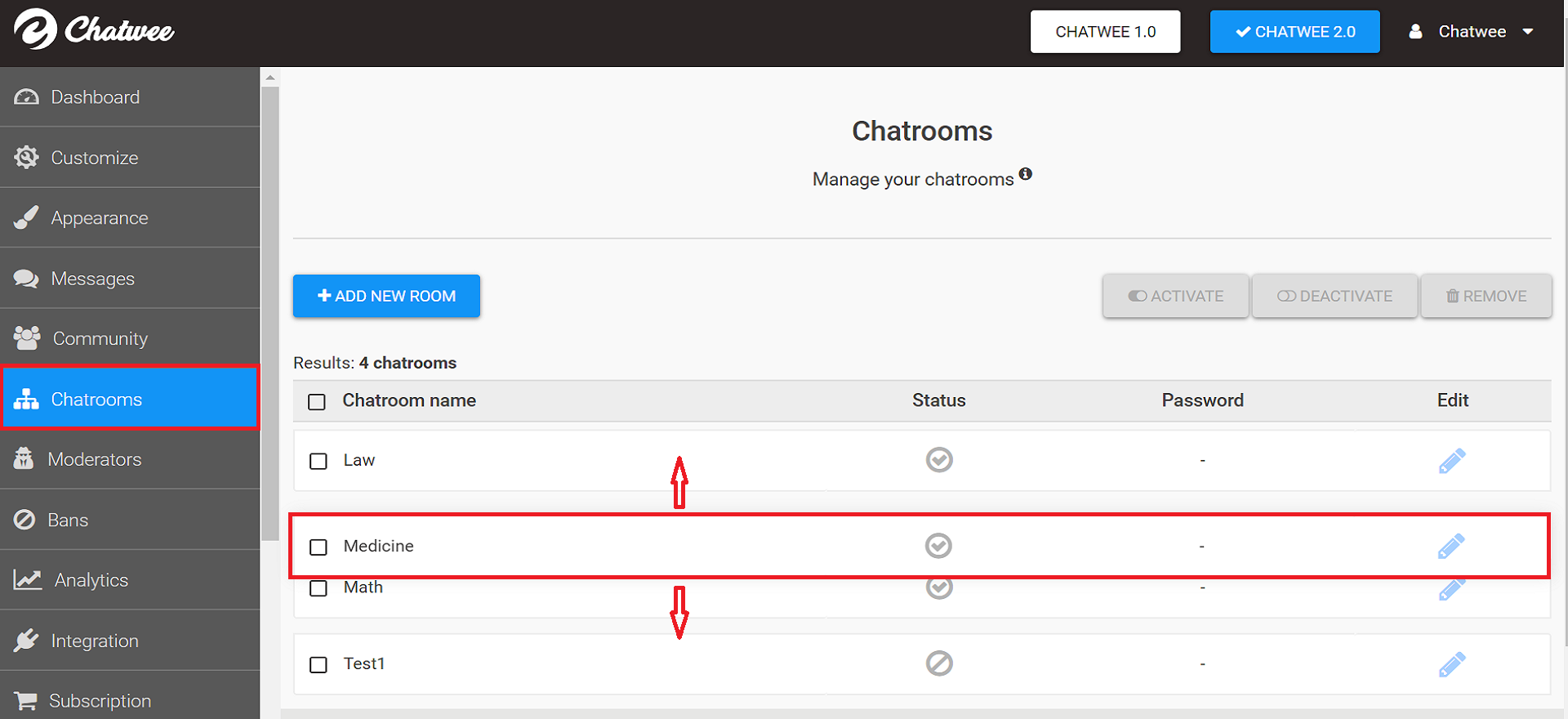 Number of rooms with different plans
Chatwee offers a flexible plan structure with Free, Standard, Pro, and Ultimate plans. Each plan has a different number of chatrooms available. There is 1 chatroom available with the Free plan, 10 chatrooms with Standard, 25 chatrooms with Pro, and unlimited number of chatrooms with the Ultimate plan.
For more information on features available with each of the plans please see our Pricing page.